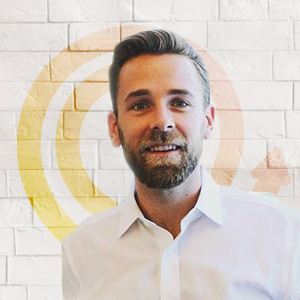 Campus Community was created by Christian Alyea, who is also the co-founder and chief innovation officer of Study Abroad Association. Christian led the development of Campus Community as a reimagining of what's possible with campus engagement in higher education and how emerging technology can be leveraged to connect students and campus communities in ways we haven't seen before. 
Christian has been working in international higher education since 2009 and has assisted over 250 institutions with internationalizing their institutions through faculty-directed programming and virtual global learning. Additionally, he has personally directed over one hundred education abroad programs with more than 1,500 diverse students and faculty across six continents. Throughout his career, he's seized all opportunities to deeply understand the educational challenges that institutions face and collaborate on the development solutions that harness the power of community engagement. 
Christian's Journey
Throughout Christian's journey, fostering a true sense of community and belonging has been a guiding philosophy.
Christian's journey began in 2000 when he joined the Global Buddy program at his high school in Oklahoma. The program connected visiting Rotary exchange students with local students who would serve as cultural ambassadors and provide friendly peer-to-peer support. This experience led to the creation of meaningful friendships with dozens of international students from across the globe, leaving Christian with the desire to become an exchange student himself!  
Christian was selected as a Rotary exchange student in 2005 and invited to spend one year on exchange in Košice, Slovakia where he would attend high school and live with a local host family. During that year he had the opportunity to learn alongside exchange students from 50 countries in addition to his Slovak host, an experience that has shaped his career and propelled him as a life-long learner. 
In fact, Christian later attended the City University of Seattle in Bratislava, Slovakia where he spent the next four years completing his degree in business administration with students from around the world. 
In 2009, Christian founded Oklahoma Study Abroad, an education abroad organization created to make global education opportunities more accessible. In 2017, he teamed up with his long-time Italian exchange student friends to launch the Study Abroad Association (SAA).